QUESTIONS ASKED OF THE PROPHET KIRE ILGUAH
AND HIS INSIGHTFUL RESPONSES
Q) Why did the cricket have one antenna shorter than the other?
A) The cricket stuck his learning stick into some bad business and it got broked off. But he kept right on seeking the truth, friend, and finding it mostly disappointing.
Q) It is known that the Cool Cricket did not speak English. Did the cricket speak any other language, such as Swedish?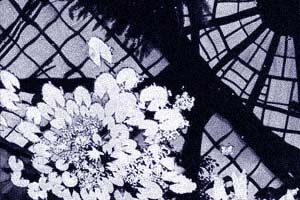 A) The cricket spoke to my heart, not my ears. Never in our many seconds together did I ever hear the cricket speak in the tongue of man.
Q) Do you like European cheeses or are you strictly a cheddar lover?
A) I have tried many varieties, though I prefer domestic brands; nevertheless, Edam is good with a pickle on a piece of toast.
Q) Is the Cool Cricket a god?
A) The Cool Cricket is a bug.
Q) Might I, a silly fool with back problems and recurrent bronchitis, a bald spot and a fleck of tomato sauce on my pants, become a member of the Exalted Orthopteran?
A) Every one of us is already a member, even silly fools who, by the way, also have a booger in their mustache.
Q) Don't you hate stupid questions?
A) Questions are like the wind. Sometimes you must adjust your posture to accommodate them or they will blow you over.
Do you have a question? Send our prophet an electronic message: kireilguah@crookedcorners.com