Winter 1999 Edition
---
Abductors demand sky-high ransom
by world reporter Rockefeller Stone and Liza Rowls, beat reporter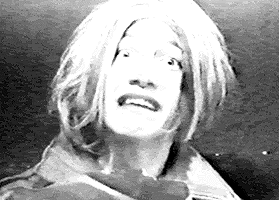 The horrible ordeal that has stripped away the freedom of Millicent Wicker, maidservant, took another bleak midwinter turn on Christmas Eve when her kidnappers, the Boohoomi Dal family, blatantly and inconceivably demanded $5 1/3 billion in American pennies for her return.
Officer Harold of the Crooked Corners Police Department announced the kidnapper's absurd request at a press conference held in the lobby of the American Embassy in Panoland. He has engaged in negotiations with the Dals--widely known to be thuggish advocates of the conservative cause--since his initial suspicion of their involvement in Miss Wicker's abduction. The Dals now appear unfettered by the guilt of their crime, and have actually broken the chains of social decorum by praising slavery despite years of public head-shaking over the practice. "We don't subscribe to the political correctness of today's society," said Boohoomi Dal, Sr. in a telephone interview. "Most people who claim to be P.C. would be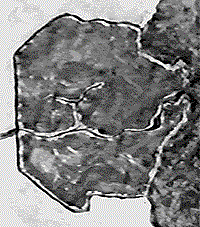 happy to own a slave if those teary-eyed wimps in the U.N. didn't say nyet."
The kidnappers released a photograph of the maligned maid showing her in a state of apparent distress, although obviously clothed. Rumors as to her participation in a harem are apparently unfounded. "She cleans our windows," Dal, Sr. said. "Harems are for perverts."
"This entire ordeal has simply been so rude," remarked Monica Monet, Miss Wicker's employer. "And now to learn in the midst of the snow season that no one will be here to shovel the driveway is devastating."
As for the ransom, the Monets have begun discussions with the Crooked Corners City Council as well the United States government to determine a way to transport such a large amount of coinage. Mark Monet, patriarch of the wealthy local family, makes no promises that the terrorists demands will be met. "We're also looking into hiring a temp," he said.
---
Professor praised for efforts in combating aides
by Sinclair Growden, special reports
Dr. James Gramlich of the University of Crooked Corners received a plaque suitable for framing recently at the annual meeting of the National Council of Pseudointellectuals and Sociologists. After presenting his paper "The Academic Rip-off: An Analysis of Student Instructors and Their Detrimental Effects on Post-Post-Modern Society," Gramlich learned that his fellows had decided to honor him.
Among several revolutionary ideas proffered by Gramlich was the suggestion that college athletes survive their freshman year due to the fortuitous ineptitude of teachers' aides, many of whom are often too drunk on their own spurious power--or beer--to grade papers accurately.
During a rambunctious standing ovation, several members of the poorly dressed audience called for a speech. "Wow," said Gramlich while his admirers returned to their seats. "Double wow." He then quoted several lines from the television program "The Simpsons" in order to appear hip and clever. He finished by praising lazy tenured professors for their generous contribution of subject matter.
Gramlich's paper will be printed in some publication somewhere at some time, although the Gazette does not plan to follow this story any further.
---
Henrietta Potstocker burns, bakes
by Henrietta Potstocker, widow extraordinaire
77-year-old Henrietta Potstocker, the oldest person ever to work for the Crooked Corners Gazette, continues to report local news events in order to maintain a steady income so she can afford her medicinal marijuana supply. In addition to glaucoma, Mrs. Potstocker, widow of the late Henry Potstocker, blacksmith and hashish smoker, suffers from a lustful craving for the "magical" cannabis plant, and believes it was sent here by gods.
Although she qualifies for social security and Medicare, Mrs. Potstocker is unable to get coverage for her prescription. She came out of retirement several years ago to serve as a local beat reporter for this paper and also freelances as a madame.
When asked to comment on her controversial lifestyle, the old woman answered, "Tee hee hee hee."
Mrs. Potstocker enjoys her hemp in brownies and cookies which she makes herself. "There's nothing like a homemade high," she says. In addition to baked goods, Mrs. Potstocker will occasionally take hits off a joint, although at her age it is hard to inhale deeply.
She invites anyone interested in curing their blahs to come to her house and join the party.
---
Letters:
Dear Gazette:
Your so-cawed "newspaper" ain't nothin' more than a fancy electronic piggle of digital blaps and boowhips, and it's boring as a drill into my head. Lemme offer up a few ideas that might hep you get your readership higher than two: a) add some dirty pictures, b) give away free stuff, and c) more dirty pictures. I would be happy to pose for nekked photographs if you need them, but I unfortunately do not have nothin' I can give away at this time.
Thank you for your tension. Amen.
Tiger Moody, park custodian, Cool Cricket Meadow
Dear Gazette:
In my last letter I requested that you not print my letter. Can't you read? Please don't do it again.
Ronald Flint