November-December 1998 Edition
---
Monets dismayed; maid enslaved?
by Liza Rowls, beat reporter and world reporter Rockefeller Stone
52-year-old Millicent Wicker, head servant of the wealthy Monet family, may be scrubbing floors for terrorists on the other side of the world.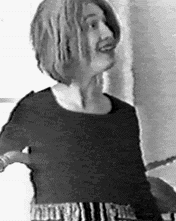 An article about the maid's disappearance in the last edition of the Gazette prompted an anonymous tip via e-mail to the Crooked Corners Police Department with information about a woman who fits Miss Wicker's description. The apparent witness reported overhearing Miss Wicker and an effete young man engaged in conversation about 3:00 p.m. in the Valley Value parking lot. The discussion, the e-mail states, concerned a prayer meeting and Miss Wicker's reluctance to participate.
Further investigation led Crooked Corners' famed Officer Harold to the Panoland Embassy, where meetings of this sort are common. Panoland officials tipped off Harold that a man named Boohoomi Dal, Jr., a local recruiter for the conservative cause, had traveled back to his homeland recently and was last seen carrying an enormous suitcase off a steamer boat in the port city of Scalce.
Panoland is well known around the world as a harborer of right-wing extremists, maniacs, and patrons of Walmart. The country was once considered a leader in white slavery, as well as blue, orange, purple, pink, and green slavery.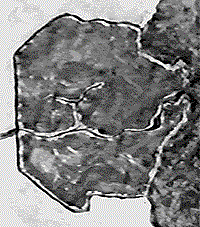 Monica Monet, Miss Wicker's employer, promised "to do everything conceivable" in order to return her maid to the States. "We miss her terribly," she said, "and the floor needs waxing."
Unfortunately, at this reporting, Officer Harold had not yet located Miss Wicker or her apparent abductor. Boohoomi Dal, Sr. did provide a telephoned interview with the Gazette from the Dal estate in which he described his son as "a young man of gooseness and high fiber."
"My family is most proud to have Boohoomi as a member," Dal, Sr. said. "I stomp on the little foot of any man who soils my boy's name like so much no-squeeze Charmin."
When asked who was vacuuming in the background, Dal hung up.
---
Posthumous Mayor reelected in landslide victory
by Sinclair Growden, special reports
Former town despot Leonard Marx will continue his spirited leadership from beyond the grave thanks to low voter turnout and rather lax political competition.
Key in Marx's sweeping endorsement by voters was the fact that the phantom farmer's only opposition was a mixed-bred mutt named Spook. The canine candidate spent the last two months of his campaign wearing a large conical collar prescribed by veterinarians to keep him from scratching at pus wounds behind his ears. Another dog inflicted the injuries in a back alley fight over a bucket of scraps behind Sue's Cafe. Although successful in nabbing the bulk of the refuse, Spook suffered multiple lacerations which made door-to-door solicitation of the electorate difficult.
Leonard Marx's reign as mayor of Crooked Corners has proven beneficial to the community, despite his assassination 13 years ago, according to an anonymous member of the City Council. "It makes it so much easier to override his decisions," the councilperson said.
---
Local schoolchildren celebrate Gay day
by Henrietta Potstocker, ignorant socialite wannabe
The Leonard Marx Middle School band will perform a melodious matinee concert Saturday in honor of retiring music teacher, Ivan B. Gay, 64. In addition, grades seven through nine will present a pageant entitled "Happy to be Gay."
"Gay touched many students in many ways. His influence will last a lifetime," said Principal Marcia Magus.
A native Crooked Cornerian, Gay once played show tunes on the piano at the 5-Card Stud bar in the Rainbow District of Crooked Corners, so named because of the colorful prism effects that occur beside the giant glass Marx Bank after a storm. Gay became a teacher when the city shut down 5-Card Stud for undisclosed reasons, although rumors abound that illicit evening activities may have included poker playing.
Among Gay's many accomplishments, he recalls most fondly the after-school private lessons he gave troubled boys. "What a glorious feeling it is to help a young man stand straight and fly right," he said in a recent interview.
Gay's plans upon retirement are to "grow old and sick until I die," he said.
---
Letters:
Dear Gazette:
I have been most upset recently about your one-sided reporting of the passage of the defeated Proposition 14J. You should try harder to report the facts and not make it so clear that you are for or against something. Thank you for reading my letter. You don't have to print it though. In fact I would prefer you don't.
Ronald Flint
Dear Gazette:
Henrietta Potstocker gravely misrepresented me in your recent article about the reopening of the haunted Leonard Marx mansion. While presenting me as a literate and educated man, the article neglected to mention that I am only 14 months old, and the biggest word I know is "kitty."
Ashton Bucheger