February 1998 Edition
---
Local officer charged with arson
by senior correspondent John Tiddleson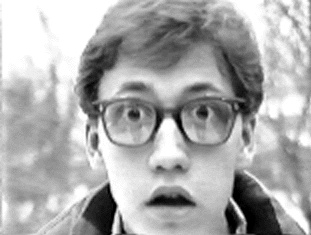 Local police deputy Officer Harold, whose famous catch phrase has become part of the American lexicon, was charged with arson earlier today in association with the recent burning of the Leonard Marx mansion.
The noted landmark, reputed to be haunted by the ghost of Lenny Marx himself, stood for 50 years as a symbol of evil dominance over the meek town of Crooked Corners, until an unknown assassin felled the wealthy potato farmer a dozen years ago. A raging fire last week gutted the west wing of the immense farmhouse before a sudden rain shower extinguished the flames.
Tracks in the mud leading to the mansion led investigators to Officer Harold due to the unusual cadence of the footprints. Harold is widely known to have a unique walk, a sort of duck-like bobbing crossed with gazelle-like elegance. Whether the prints match Harold's footwear is still in question.
In a public statement, county prosecutor Babs Mayfield stated that Officer Harold turned himself over to the authorities at dawn "without argument," and kept silent when read his rights. Upon arrival at the county jail, however, Harold reportedly asked to be given some pants.
At the upscale hangout Sue's Cafe, residents seemed stunned by Harold's arrest. "Everyone loves Officer Harold," said businessman Ronald "Sharky" Flint, enjoying a plate of potato crisps. "I can't believe he'd be involved in trying to burn down that house. It's horrible. Horrible. Just horrible."
For now, tours of the maligned mansion remain canceled while authorities finish their investigation. Plans to rebuild are underway, however, with curator Ashton Bucheger commenting, "The structural integrity is remarkably intact, as if some supernatural force kept the fire from doing any serious damage." Among the losses in the blaze, however, were two antique burlap potato sacks used in a display, and the gun found near the body of the slain Marx, who was named honorary Mayor the day after his demise.
---
Panoland tensions rise
by world reporter Rockefeller Stone
A corner market offering teen magazines closes. A Bible camp opens. The world takes a deep breath, rolls over, and falls back to sleep.
Conservative forces in this embattled nation threaten once again to bring down their unmerciful fist against the liberal rebels, a beleaguered majority whose only desire is to run naked through the streets shouting profanity and wantonly drink intoxicating beverages that help reduce the angst produced by random sexual encounters.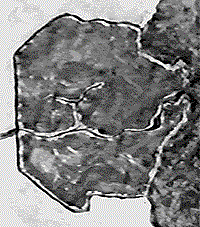 Despite the presence of peace troops for over a decade, Agu Nagu, the commander of the Panoland Liabilities Organization, continues to exercise unchallenged rule through means of public derision and scandal-mongering. United Nations diplomacy is at an all-time low, since most of the members have never heard of Panoland or the destructive war that took place here.
In the inland river town Febrolay, Nagu thugs halted the rebuilding of a hot tub with a vicious attack by picketers and name-callers. Shouts of "hedonists!" and "bisexuals!" were heard while numerous masked officers stomped around waving crucifixes.
Similar events take place in every area of the country every day. Official permanent interim president Colin Sarkissian remains in hiding while his cardboard box government threatens to fold. Aides remain silent as to his rumored kidney stone condition, although a French urologist reportedly flew into the port city Scalce on Saturday. Airline attendants claim he left in a guarded limousine and headed into the jungle, exchanging libidinous glances with the chauffeur.
As tensions mount, the world braces--or at least yawns--in apprehension of another full-scale war for immorality. More from Panoland in my next report.
---
Chemical weapons site renamed
from wire reports
Cool Cricket Biochemical Testing Grounds was renamed and opened as a natural park in a largely ignored ceremony yesterday afternoon. In a press release, the Crooked Corners City Council hailed the new appellation as the first step toward "recognizing the inherent beauty and value of a flat and otherwise worthless space." The new name is Cool Cricket Meadows.
"It's all good," said park custodian Tiger Moody, when asked of the name change. He explained that since a "rich folk" housing development had risen nearby, various government agencies had abandoned the site and begun bombing elsewhere.
Due to his post-life status, Mayor Leonard Marx was unable to attend the ceremony.
---
Trash found in alley
by beat reporter Liza Rowls
On Tuesday, a 10-year-old girl discovered a nightmare of discarded refuse in the alleyway behind her home. She had been searching for a lost cat.
"Someone left large metal cans of garbage stacked neatly between the buildings," the police report said. "The cat was apparently trying to overturn one of the canisters."
Plans are underway to contact the sanitation department to survey the situation and examine the possibility of removing the trash to another location, perhaps one of numerous county landfills.
The girl's name has been kept anonymous.
---
Donations sought by all
by Sinclair Growden, special reports
According to the results of a controversial survey, 99.9 out of 100 Americans would welcome monetary contributions to themselves. The remaining one tenth percent of those polled feared being bumped into a higher tax bracket, thereby losing money in the long run.
Polling 280 million citizens and illegal immigrants alike, the surveyors asked the question, "Do you need more money?" The response was an overwhelming "Yes!"
Analysis of this survey has brought large controversy among social scientists. Professor James Gramlich of the University of Crooked Corners was one of the first to stand against the results. "For one thing, many Americans do not speak, and therefore would not be able to respond to such a query." He referred then to the many citizens that are under the age of two. "Not to mention mutes," he remarked.
Regardless, an informal Crooked Corners Gazette follow-up poll garnered the same startling results.